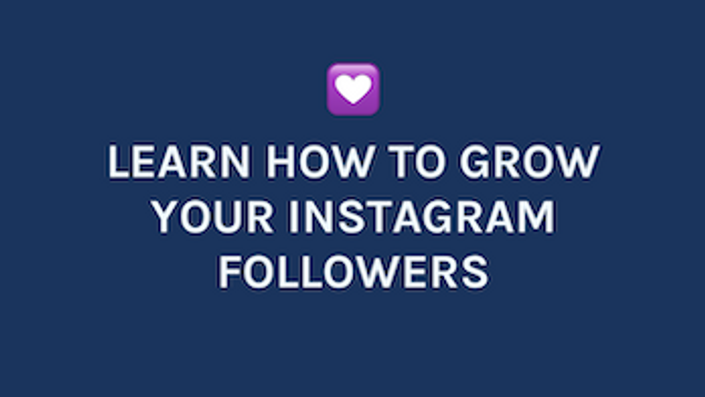 INSTAGRAM MASTERCLASS
LEARN THE EXACT STEP-BY-STEP FORMULA I USED TO GAIN OVER 800,000 ENGAGED INSTAGRAM FOLLOWERS. 🚀
ENROLL FOR JUST ONE-TIME FEE OF $49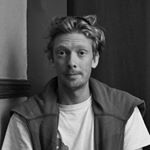 "Having only started an Instagram account in November 2018 to promote my business, my first foray in social media, I found the whole thing quite daunting- getting my name out their, engaging, etc.. I signed up for the Instagram Masterclass in February 2019 and found it to be the single best investment from an understanding of the mechanics, as well as an exposure/marketing tool. Not only have I gone from 200 to over 2,400 active followers, but David has also been an encouraging and reliable soundboard for ideas and projects I have had. Whether your starting out or looking to take your page/business/brand to the next level, I have found the Instagram Masterclass to be the single most effective investment for my business."
- Philip J Doran, Student
Let me guess...


😍 You're posting great content but aren't getting enough likes and comments

🚦 You have a business or blog but you aren't getting enough traffic to your website or social media

🤑 You have valuable products & services but you're struggling to make sales

😔 You're gaining followers but they aren't your ideal audience or potential customers

⌛ You know the potential in using Instagram but you feel like it's taking too much time to see results

🚀 You desperately need your side business to take off so you can leave your 9 to 5
I get it. I've been there!
My journey started in 2017. I had 1 Instagram account with just 400 followers and was posting my designs looking for feedback from other designers and also potential clients. Every day I was posting but was getting ZERO engagement.
WHAT THE HELL????
Why are there accounts with over 500,000? How did they get so many followers?
I'm a very proactive person so instead of staying bitter I spend the next 12 months learning, buying courses, ebooks, networking. In short, I acted like a sponge and soaked up everything to do with growing an audience on Instagram.
So why create the Instagram Masterclass? My friends used to ask me how did I get such a big following so quickly. They would always act so impressed with my advice but to me, I thought it was common knowledge. It kind of clicked after a few of my friends told me they would pay for my advice, I thought why not put it into an online course.
So I did.
Instagram Masterclass will show you EXACTLY how I grew my 800,000 Instagram network through growth hacking tactics with step by step videos, articles, insights, marketing tips that I've used in real life. This is all street. No theory.
I cracked the Instagram code. I figured out exactly how to use Instagram to build a loyal following and generate income. I applied these concepts to multiple accounts in different niches which allowed me to quit my 9 to 5 and spend more time doing the things I love, with the people I love..
and now, I want to share that knowledge with you!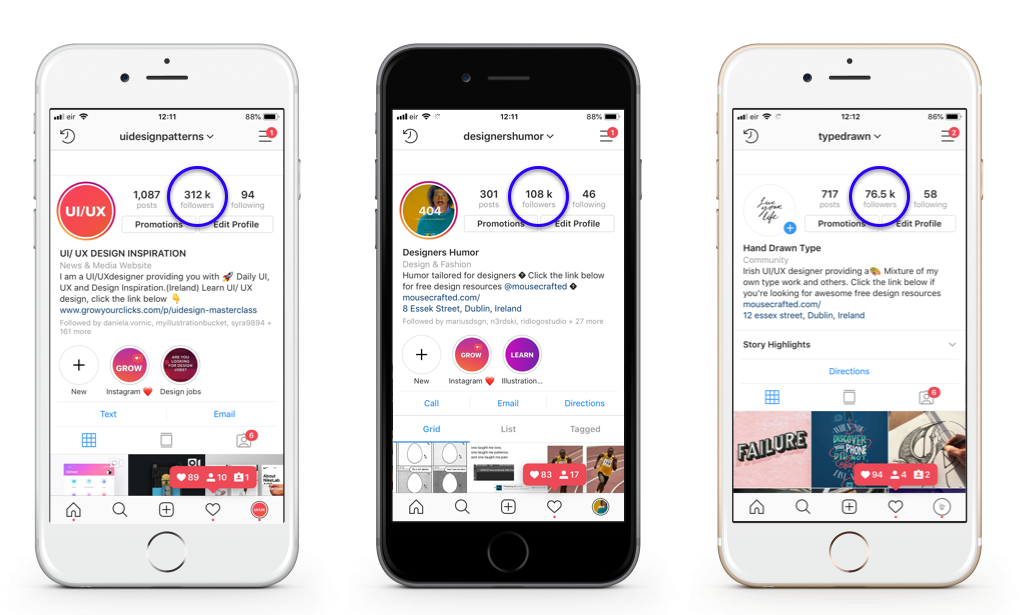 RECOMMENDED BY 1300+ INSTAGRAM ACCOUNTS INCLUDING...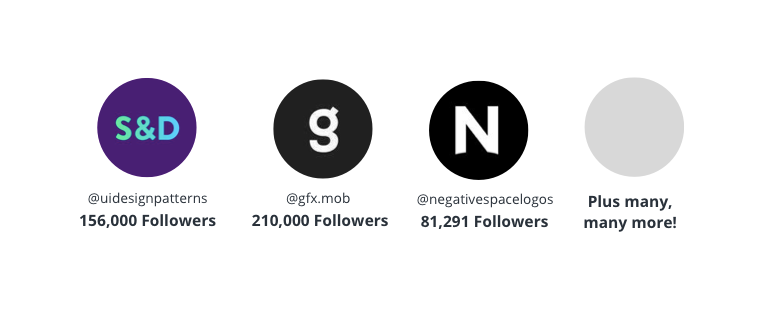 If you've always wanted..
❤️ Endless likes from your ideal audience
🚀 Thousands of new, targeted followers
🤝 Collaboration and sponsorship offers from your favourite brands
🚀 More traffic to your website or blog
💬 Posts littered with genuine comments
😍 Daily DM's inquiring about your products & services
🤑 Stripe & PayPal notifications on your phone every morning
📩 An influx of new email subscriber
…then this course is for you!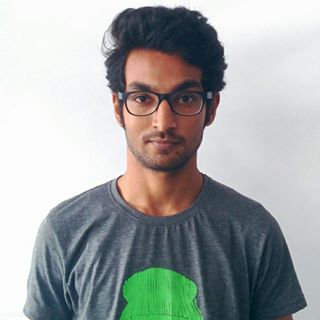 "Hi! There👋! I Just want to thank you for your Masterclass, which is such a great course for Growing Instagram Audience." IIt's nice and believable for making an investment for such a positive audience growth. It's like an academy where we can learn many things for personal development. Again I would like to THANK YOU for MASTERCLASS !!!!! 😍
- Tribhuvan Suthar, Course Student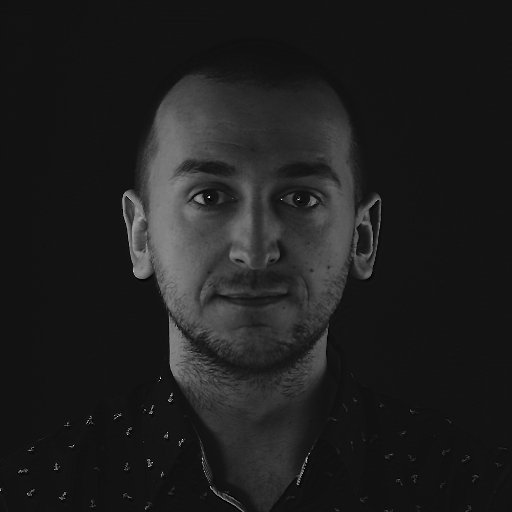 "I learned more in 12 weeks then I did at the end of my four year degree in digital marketing!"
- Brandon Doyle, Course Student
Anyone can do it. You can too..
Instagram MasterClass is a 100% digital online course that you can access any time from any device.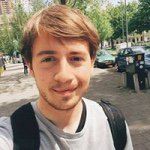 "Instagram Masterclass by @uidesignpatterns 👌 Its a super useful and practical course about how to find your audience on Instagram and connect better with similar thinking awesome people 🙌"
- Daniel Korpai, Course Student
If you're looking to grow a massive Instagram following than this is a no fluff, no BS training program perfect for you. Stop struggling to grow your Instagram following

"Instagram MasterClass has been by far the best investment I have made for my business. It's by far one of the most informative and in depth courses that I've taken on Instagram growth – and I've spent probably close to $500 on the subject."
- Simon Goeke, Course Student
Will this course really work for me?
With over 800 MILLION active users on Instagram, your audience is absolutely there and waiting for you, no matter what your business is.
Instagram MasterClass has helped to grow Instagram accounts in the following niches:


❤️ Entrepreneurs
🚀 Designers
🤝 Fitness & Health
🚀 Life Coaching
💬 Photography
😍 Developers
🤑 Social Media Consulting
📩 Real Estate
💬 Typography & Caligraphy
😍 Artists
🤑 Marketing
📩 Blogging
📩 Plus many, many more..
And guess what?
They're all thriving because I have the formula that works!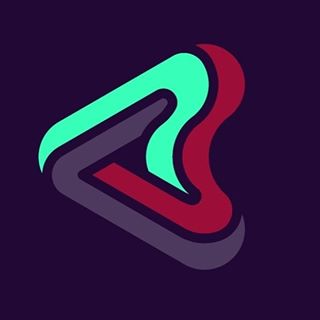 "Hi there! I just want to say thank you. I've recently bought your online Instagram course and have finally given it a go. I ignored it for as long as I could convincing myself it was BS but it's been really insightful. Even if you could class some of it as common knowledge it's nice to see it all compiled in one resource and really helps guide a novice like myself and finally pushed me to just get out and start without worrying about anything!"
- Travis, Course Student
Instagram Masterclass will show you growth hacking tactics to explode Instagram growth with step by step videos, articles, insights, marketing tips that I've used in real life. This is all street. No theory.

"Instagram Masterclass has more than paid for itself as I've gotten over 20,000 followers in the last 3 months and converted them to paying customers. I highly recommend the course. It's truly awesome"
- Natasha Curry, Course Student
Hi, I'm Dave, and I built Instagram MasterClass to help people like you grow your Instagram following.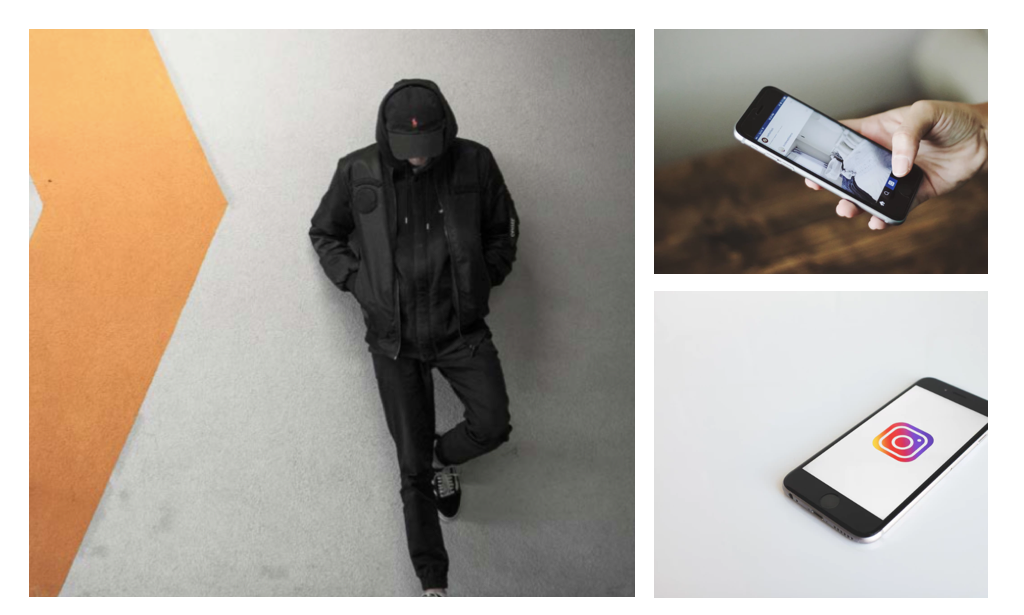 ❤️ I used Instagram to help me quit my 9 to 5 job in 2017 once and for all
🚀 I've since built a following of over 1,000,000 loyal fans on this amazing app
🤑 I've used Instagram to bring in over $100,000 a year in income
😍 I receive free product from various brands every month & countless collaboration offers
💬 I've helped numerous business owners, entrepreneurs & bloggers 10x their sales, followers & email subscribers via Instagram!
What accounts have I built?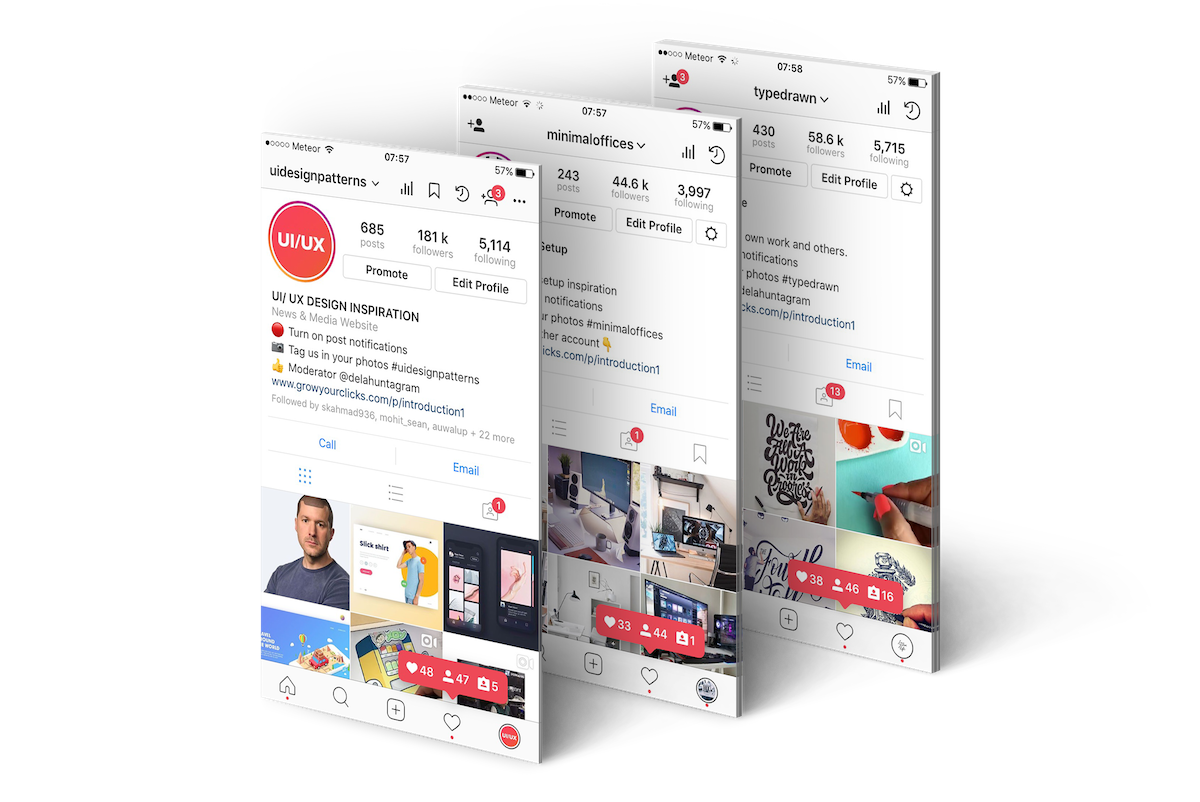 Some of my accounts include:
@uidesignpatterns (400,000)
@designershumor (466,000)
@typedrawn (76,500)
@minimaloffices (63,000)
@minimalistagrams (60,000)
plus many more!!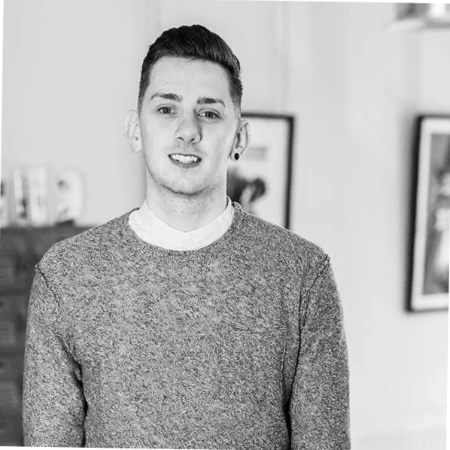 "Thank you! My accounts have grown massively using your plan it's been amazing"
- Kel Dickson, Course Student
Bonus Free Ebook (Worth $19.99)
A no bullshit jam-packed ebook with 110 pages of tips & methods I've used to help me grow an Instagram following of over 800,000 followers. My Instagram course & this awesome free ebook is all you need to grow your Instagram account.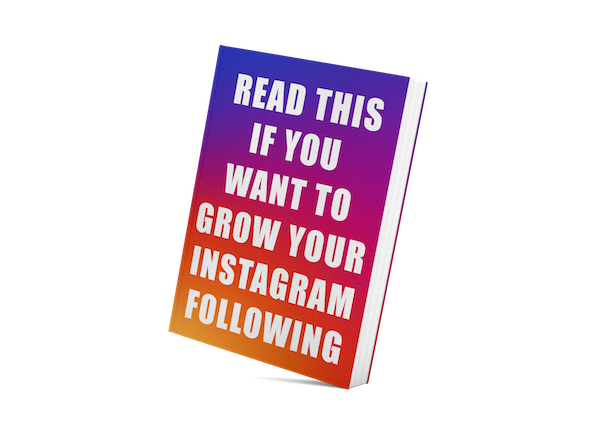 Trusted by over 1,000 happy student's!

"Wow, the lessons were incredibly easy to follow and apply. I made several changes to how I was doing things and my engagement rate went up by 90%"
- Jonas Maerten, Course Student
Want bonuses? You got it. 🙌


Lifetime access and free updates to the course 😲

I regularly check the course to see if there's anything I can add or improve. You will always have access to the most up-to-date information and strategies, for free. PLUS, the course has JUST been updated with brand new videos and added strategies.
Support 24/7 😲
I would love to know if some part of the material is just too complicated or confusing. Drop me an email and I will personally get back to you.

"Prepare to be submerged in tips, tricks and best practices, all neatly structured and thoughtfully explained. Instagram Masterclass is the real deal."
- Mark Burke
Frequently Asked Questions
Do you add more content to the Masterclass?
Yes, I will be adding more content every month I try to listen to the feedback I receive from students and pick areas that people have trouble with or want to learn more about.
Can I watch the videos in my own time?
Yes, when you purchase the class you will get access to all the videos and resources at once. I wanted the course to be a library that you can continually refer back to so that you can strengthen certain aspects of your workflow as you progress. If you are on a Payment Plan you will get access for 30 days and will get lifetime access after all payments have been made.
Is there a time limit on my membership?
Nope! Once you've signed up, you're in for life. Your purchase will never expire, and you'll have access to all the source files, and the Masterclass you purchased.
How much of a time commitment is this course?
Great question. We've tried to keep things concise but impactful, so you can knock out a lesson over lunch, or spend office hours working on your skills without impacting your other work too much. Every student is different, so general course times may vary, but here's a reasonable expectation of how much time you'll want to put into each module.
This is for beginners, right?
It's for everyone, at all levels. If you're just getting into Instagram growth, then you're going to walk away with a solid framework for creating massive, growth and if you've already been doing this for a few years, we guarantee there are great techniques and frameworks in this course that will help you level up your Instagram.
Have another question?
Hit me up on messenger – that little green button there and I'll be more than happy to answer your questions.
🚀

I really look forward to watching your Instagram account grow from its current position to being a formidable top-tier player in your niche.
All you have to do is follow our Course which has been proven by dozens of creatives, designers, influencers, marketers, entrepreneurs, marketing agencies and many more.
Sincerely,


David Delahunty