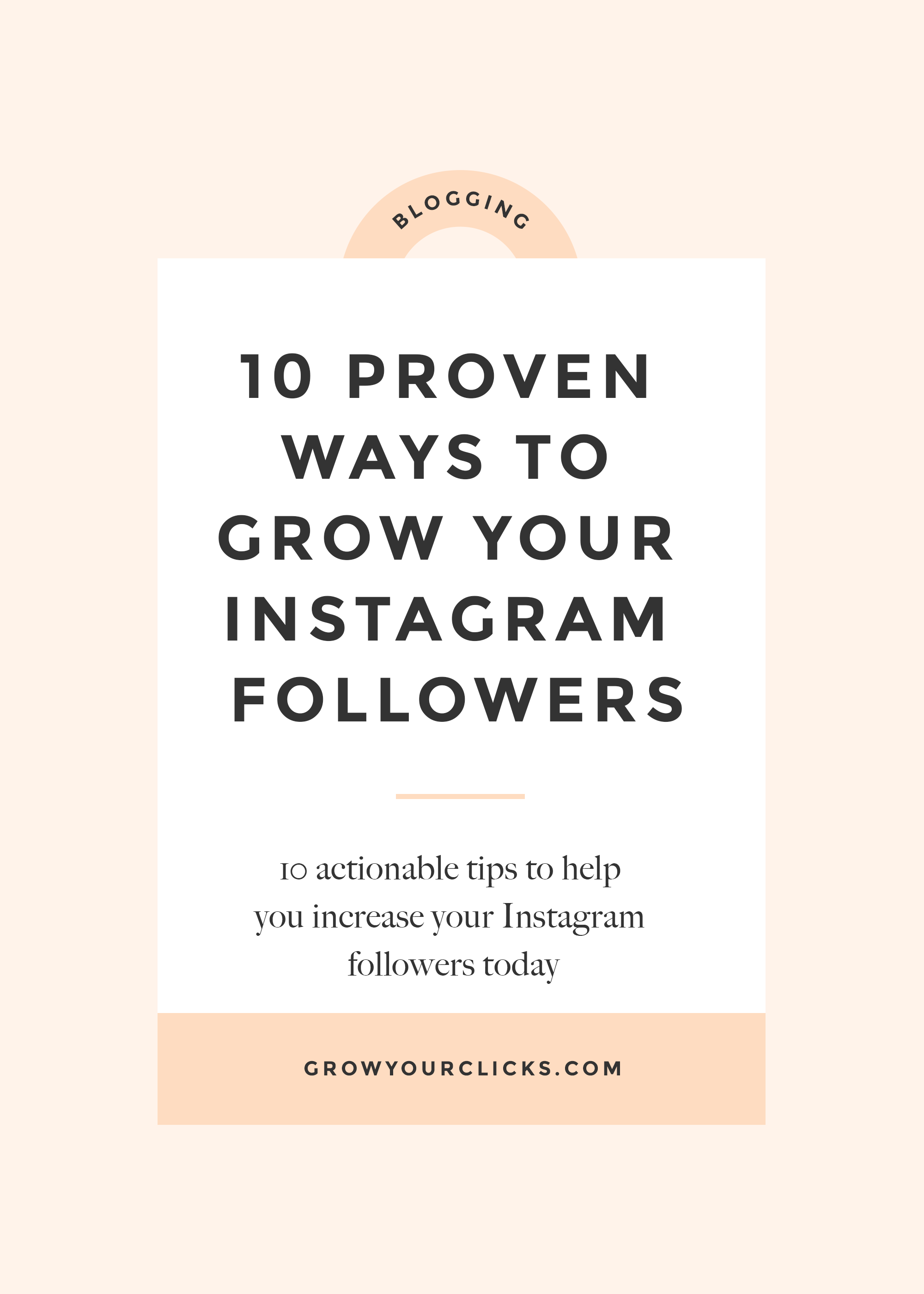 With over 200 million eager users, it's definitely a well-loved social media platform. Having a massive Instagram following can mean increased sales for your company, more views on your site, and a greater community for your brand. But how do some people have thousands of Instagram followers? Here are 10 actionable tips to help you increase your Instagram followers today...
1. LIKE PHOTOS IN YOUR NICHE.
Go through and like 5-10 photos on someone's account. It will also help to leave a genuine comment and give them a follow. This helps to get your name out there and allows other users to discover you. I'd also suggest doing this primarily to users in your niche. How to find users in your niche? Check hashtags, or view the followers of your favorite Instagram av. Overall, be authentic and not spammy.
2. START CROSS PROMOTING
If you have a website, blog, Pinterest, or Facebook, then you might assume your people are already following you on every platform. Hint: they probably aren't! Share a quick tweet encouraging them to follow you on Instagram…it will reel in more followers than you think.
3. ENCOURAGE YOUR FOLLOWERS TO TAKE ACTION.
As easy as it may sound, people are more likely to do something if you ask them to do it. Sharing a quote? Ask them to "like" your photo if they agree with it! Sharing something funny or relatable? Ask your followers to tag a friend! If you put the idea out there, it will encourage your followers to act accordingly.
4. DEVELOP A HASHTAG AND REMIND OTHERS TO USE IT, TOO.
This is an excellent way to build community and gain new content for your account. First of all, create a unique hashtag (make sure it's not already being used!) and ask others to use it. It works best if the hashtag has a specific purpose. Once people start using your hashtag, then you can repost images from your followers (giving them proper credit, of course!). Not only does this build community by showing your followers that you appreciate their photos, but it also gives you content for your own account.
5. CREATE A THEME FOR YOUR PHOTOS.
I've found that it really helps to create a theme for your Instagram. Write down a few words that you want people to associate with your account. Which words would you use for your account? Once you've settled on a theme, try your hardest to stick to it!
6. BE SOCIAL.
Respond to the comments you receive and leave comments of your own on others' work. Rather than something stale like, "Love it!" try to leave genuine comments that encourage them to post more photos.
---
** BONUS **
If you REALLY want to grow your Instagram following than you should check out our Instgram growth course out. (80% OFF TODAY ONLY)
---
7. RUN A CONTEST.
If you have something you'd like to give away, try running a contest. Some ideas? Have users repost a specific image and tag you in the caption. Or ask them to use your hashtag on their own images. You could even try a loop giveaway if you want to collaborate with other Instagrammers.
8. GEOTAG YOUR PHOTOS.
Posting a photo of that cool restaurant or city you recently visited? Geotag it! That way, other people who used the same geotag can see your photo and potentially follow you since you now have so much in common. In case you're confused, geotagging your photos means you tag it with a location.
9. FIGURE OUT WHAT YOUR AUDIENCE LIKES.
Do a little research. Go back through your photos and see which ones got the most likes and comments — and of course, the least. What clicks with your audience and why? How can you incorporate more photos like that into your feed? A quick way is to use Instagram analytics tool. You can filter by what content is doing the best.
10. REACH OUT TO POPULAR USERS TO COLLABORATE.
Think outside the box! Ask another Instagrammer if you can "take over their account" for the day as a guest contributor. Or start an Instagram challenge with daily prompts. Ultimately, think of fun, creative ways to collaborate with other users.
---
** BONUS **
If you REALLY want to grow your Instagram following than you should check out our Instagram MasterClass (80% OFF TODAY ONLY)