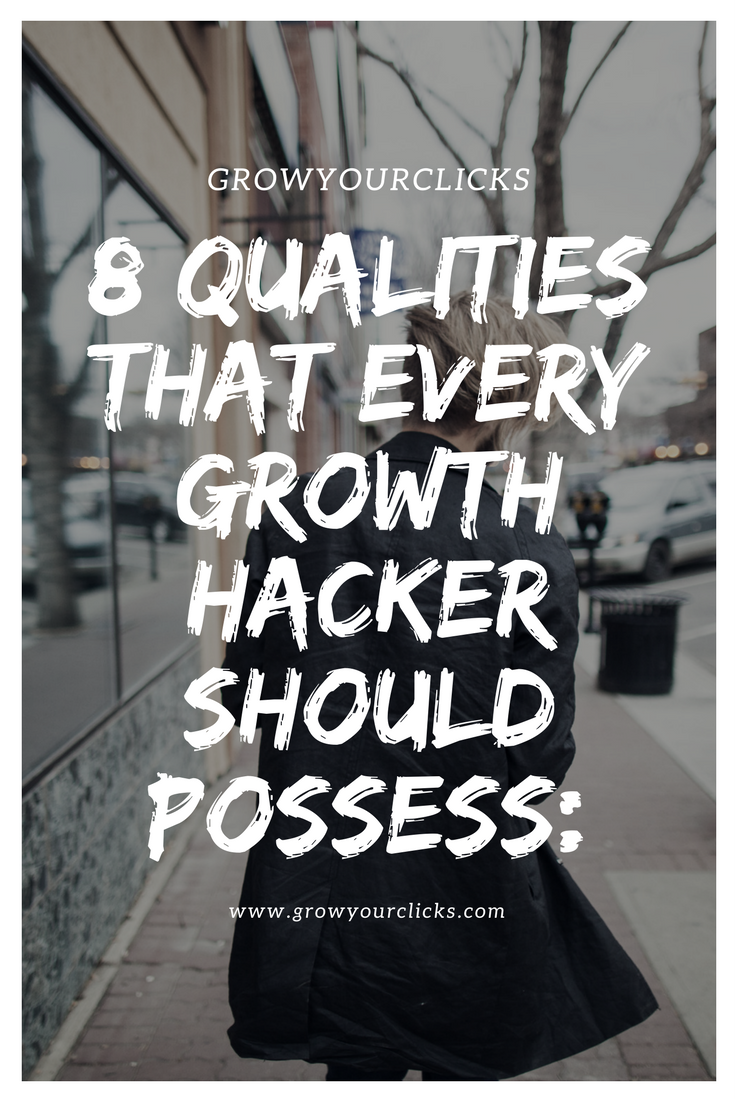 8 Qualities that every Growth Hacker should possess:
Comfortable with big data: to prepare a growth hacking plan, you must be comfortable with an existing data. The existing data only tells what the current trend is, and which ideas are working and which are not.


Decision should not be data driven always: although a growth hacker must take decisions on the basis of data, complete reliance on data is not advisable. Take decisions on a case by case basis.


Think like an end user: A growth hacker must know the customer's intention.


Analytical skills: Ask questions about the product >> Build hypothesis >> Analyze the product >> Take decision


A great growth hacker comes from different backgrounds: Having mixed skills of coding or engineering and marketing.


Imagination: Developing new ideas and working on changes to achieve the expected outcome.


Should bring remarkable difference in market trend: Show rising graph to the market in a very short amount of time.



Entrepreneurial mind set: working like it's your own product.